Who's Who of Harlans
All across America the descendants of George and Michael (and Thomas) Harlan migrated, settled and became solid citizens wherever they located. Harlans went on to become merchants, soldiers, lawyers, congressmen, justices, doctors, teachers, and homemakers, plus workers in many, many other occupations.
We need your help in sharing chronicles about Harlans of note on the Internet.
Suggested criteria for articles for "The Who's Who of Harlans" should feature notable events, careers or contributions in the lives of Harlan kin. If possible tell how the person descends from George, Michael or Thomas. If historical in nature or about well-known people, the story will appear in "The Who's Who of Harlans". Articles of human interest involving Harlans will be found in "Stories of Harlans".
If you have an unusual story about a Harlan descendant or a Harlan contemporary, please send it to Ken Harlan.
Also visit the site, "Stories of Harlans".
Who's Who Index:
Mason & Dixon and Harlan Connection
Benjamin Harlan, Musician
General Josiah Harlan in Afghanistan (1830)
Jack Rodney Harlan, Renaissance Man
Robert E. Harlan--CEO of Green Bay Packers
Kevin Harlan, Sports Announcer
Major Silas Harlan, #215
Rep. Timothy Harlan of Missouri
Heather Harlan Randall (Mrs. Tony Randall)
Alpheus Harlan, Compiler of 1914 Genealogy Book
Ida Saxton McKinley, Wife of U.S. President
Erasmus Harland, English "Cousin"
Dr. Aurelius Harland, Physician in China
Titanic & Scarborough Connection
The Father of the Titanic
Susan C. Harlan, Amador Superior Court Judge
Harlan Ghosts of Gettysburg
Two Harlan Justices of Supreme Court
Senator James Harlan
John Marshall Harlan Article
John Marshall Harlan
Mary Eunice Harlan Lincoln
Richard D. Harlan
Oliver Harlan Cross, 1927 Congressman
Heather Harlan Deutschman, Journalist
Kimberly Harlan, 2002 Miss Georgia Teen USA
Thomas P. Harlan IV, Dendrochronologist
Mark "The Red" Harlan
James D. Harlan, Geographer with Lewis & Clark
Otis Harlan, Actor/Comedian
Kenneth Harlan, Actor
Jeanne Harlan-Marriot
Smith Ballew, Musician and Actor
The Harlan Connection with Mason & Dixon
Charles Mason ARS (1728-1786) was an astronomer from Gloucestershire who worked for the Astronomer Royal at Greenwich, near London. His colleague and friend, Jeremiah Dixon FRS (1733-1779), was a land surveyor and amateur astronomer from County Durham. They first worked together observing the 1761 Transit of Venus in South Africa for the Royal Society of London. Their achievements made them quite famous and they were the natural choice to resolve the acrimonious border dispute between the Baltimores of Maryland and the Penns of Pennsylvania.
Arriving in Philadelphia in November 1763, they quickly got to work. Their starting point was a house on Cedar (now South) Street. The latitude exactly 15 miles south of this house was the legal line for dividing Maryland from Pennsylvania (the Mason-Dixon Line). Joel Bailey (see note 2), a surveyor from West Chester and "an agreeable companion", joined the team as an assistant and handyman. Just as work started, news arrived from England that King George III had issued a Royal Proclamation prohibiting colonial expansion west of the Appalachians. The colonists were in uproar; this was the occasion of the infamous Paxton Boys' massacre.
After two months working in Philadelphia, Mason and Dixon set out to find an area near the forks of the "Brandiwine" that had the same latitude as Philadelphia. They arrived at John Harlan's (see note 3) plantation on Sunday, January 8, 1764. The first task was to observe the latitude with their zenith sector (an eight-foot tall telescope) in a tent in the backyard. Meanwhile, some laborers began building a small wooden observatory to house the zenith sector, a transit & equal altitude instrument (now on display in Independence Park) and a pendulum clock (like a grandfather clock), called an astronomical regulator. The latitude was found to be a fraction south of Cedar Street and the monument that marked the spot became known as the Stargazer's Stone (see note 1).
The winter weather turned bad and while Mason and Dixon waited for it to improve, they entertained the family with tales of their travels to Africa. On March 17 there was an eclipse of the moon, which Mason let the family see through his brass reflecting telescope. Eventually the weather improved and on Monday April 2, 1764, Mason and Dixon set off to measure the 15 miles southward, then spent the rest of the summer establishing the Tangent Line of Lord Baltimore's eastern border.
When winter returned the hired hands were paid off and Mason and Dixon returned to the Brandywine to spend Christmas with the family. After New Year, Mason set off alone to explore the American countryside, first to Lancaster then to New York.
When spring returned work began on the West Line (the Mason-Dixon Line) as far as the Susquehanna. After a short break, to complete the Tangent Line, Mason and Dixon continued westward from the Susquehanna; it was mid-June. Four and a half months later they reached North Mountain. Before winter set in, Mason and Dixon went down to the Nanticoke to set up marker stones, staying with another good friend of theirs called John Twiford. Mason returned to the Brandywine alone to spend time with John and his family while Dixon went off to enjoy the allures of Philadelphia. Six weeks later Mason was off on his travels again, "proceeding for curiosity to the Southward to see the country". He ended up in Williamsburg where he met the Indian "king of the Tuscarawa (Tuscarora)".
From Williamsburg he traveled north to rendezvous with Dixon and to continue the West Line. They reached Savage Mountain, the limit of the Royal Proclamation, by June and could go no further without permission from the Six Nation Indians. Returning to lodgings in Newark, the two men learned that the Royal Society had agreed to fund the very first measurement of a Degree of Latitude in America. As nothing could be done on the West Line until the Indians gave their consent, they began on the Degree. This kept them busy until October when they left off to complete the West Line eastward to the Delaware.
In November 1766, Mason and Dixon returned to the Harlan plantation to conduct more scientific observations alongside the Stargazer's Stone and to determine the strength of gravity. They used two pendulum clocks; one of these was the Royal Society's famous regulator made by John Shelton that had been used on St. Helena, at the Cape of Good Hope and even in Barbados where it was used in testing the world's first chronometer (it is now on display in Edinburgh, Scotland). There were walnut trees in the garden and a well-seasoned piece was used as a pendulum. Harlan's back yard was added to the growing collection of information that helped to determine the size of the Earth.
Christmas and New Year 1767 were spent at the farm; the air temperature was 22°F below freezing, so cold that using the instruments was "like patting one's Fingers against the points of Pins and Needles." On February 16, they determined the longitude of the Stargazer's Stone, making it (at the time) the most accurately known point in the Americas.
In March, Mason and Dixon had meetings with the Commissioners in Annapolis and Philadelphia before returning to the farm. There was lots of mail waiting for them--no zip codes in those days: "Messrs Mason & Dixon in Pennsylvania" was good enough! Finally, in June, word reached them that the Six Nations had agreed the boundary survey could precede. The last phase began on July 7 and all went well until the Monongahela where half the men deserted, they were so terrified of Indian attack. Indian bands stalked the survey team and some even paid them a visit. At a warpath near Dunkard Creek, their Indian guides refused to go "one step further". It was October 10, 1767, "near the 230th Mile Post"; today a monument marks the spot.
They returned to the Harlan plantation on December 9 to draw their beautiful map of the Mason-Dixon Line. Their last task was to complete the measurement of a Degree of Latitude. On February 22, 1768, once more setting off from the Stargazer's Stone, they measured all the way (and back) to the Delaware Middle Point, 95 miles to the south.
The Line Commissioners formally discharged the two astronomers and they returned briefly to the Brandywine to say farewell to John and his family. Then it was off to New York and passage to England, September 11, 1768. They never again worked together although both observed the 1769 Transit of Venus; Mason in Ireland and Dixon in Norway. Dixon returned to County Durham where he died in 1779.
Mason continued to work for the Greenwich Observatory. After the Revolutionary War he returned to Philadelphia with his second wife, Mary, and eight children, but he was already ill. He died on October 25th, 1786, and was buried in Christ Church burying ground.
Note 1: This is probably the original marker of the temporary lines set in 1736 and not a Mason-Dixon stone. Note 2: Probably John Harlan's relation. Note 3: Mason spells the name Harland. In the "Accompt of the Lines", John clearly spells his name without the d.
by Ed Danson, United Kingdom
(Note: By request, Ed—a land and geodetic surveyor in England—sent the above article for the Harlan Web site. He recently completed a book about the exploits of Charles Mason and Jeremiah Dixon, and in it he gives an account of their close association with John Harlan, #68, of the Stargazer House located in Embreeville, PA. The title of Ed's book is "Drawing the Line: how Mason and Dixon surveyed the most famous border in America". Publisher: John Wiley & Sons, Inc., New York. ISBN 0-471-38502-6. Price ticket is $24.95. It is available on Amazon.com--click books and type in Ed Danson's name.)
Benjamin Harlan, Musician, Composer, Arranger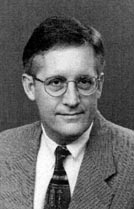 A native of Natchitoches, Louisiana, Benjamin Harlan now hails from the Fort Worth, Texas, area where he is Dean of the School of Church Music at Southwestern Baptist Theological Seminary. He is a widely published arranger and composer with choral, keyboard and handbell works included in the catalogues of several major publishers.
Benjamin graduated from Baylor (Texas) University with B.M. and M.M. degrees, and in 1981 he received his D.M.A. degree from Southwestern Baptist Theological Seminary in Fort Worth. Before coming to Southwestern, he served as associate professor of church music at New Orleans Baptist Theological Seminary from 1989 to 1994 and was minister of music at two Baptist churches in Louisiana in the 1980s.
Benjamin's father was from Grant Parish, Louisiana. His grandparents were Eugene and Lucy Garrett Harlan, and there are several cousins living in and around Alexandria, Louisiana. He married Connie Lynn Harlan on March 18, 1978, and the couple has three children: Katie Elizabeth, Emily Lynn and Christopher Garrett.
The 1830s—a Harlan in Afghanistan
I recently started reading Central Asia, the Personal Narrative of General Josiah Harlan (1823-1841). The tale of General Josiah Harlan's (#1200) tale of adventures in Afghanistan during these two decades is filled with extraordinary detail about the people, places and events of Afghanistan in the 1830s.
My grandfather, Harry V. Harlan (#9778), for whom I am named, never visited Afghanistan, but he went to several surrounding areas, including Pakistan, India and Kashmir. He was a plant explorer and was in the area probably between 1923-24, when he traveled in India, Kashmir, Sindh and the Punjab (now part of Pakistan), collecting plant seed specimens. His primary interest was barley, but he was apt to collect anything of interest.
My father, Jack R. Harlan, and his brother, Wilbur V. Harlan, both spent time in Afghanistan in their work. Wilbur took a job teaching English at an English speaking school in Kabul in 1938. He went there because, as an instructor (Agriculture) at George Washington University, he was not being paid very well (it was the height of the Great Depression) and someone in Afghanistan contacted his professor, a Dr. Griggs, through the Turkish embassy, looking for teachers.
My uncle signed up. He tells me that in those days Afghanistan was pretty primitive. Most of the houses in Kabul were of adobe. The women in the cities were entirely covered, but not as much so in the country. My father was like his father, a plant explorer who traveled extensively, collecting native grasses and other crops. He probably visited over 80 countries in his career. I know he traveled in Afghanistan at least once, in 1960, part of a 13-month trip to Iran, USSR, Afghanistan, Pakistan, India and Ethiopia.
This book has been of great interest to me, considering the contemporary events in Afghanistan. It lets us know that not much has changed in that country in the last 170 years. More than ever, the people of Afghanistan need our help.
The book opens with: "Josiah Harlan was beyond doubt a unique figure in the history of Central Asia. He was in a sense a pioneer: the first American to operate in that part of the world. The fact in itself increased enormously his danger —a danger that to this day hovers, like a hungry vulture, above the foreigner in Afghanistan.
"In 1823 young Josiah Harlan journeyed to the East Indies. There he found hostilities in progress and doctors much in demand. Although there is no record that Harlan ever studied medicine, he entered the service of the East India Company as an officiating assistant surgeon, attached to Colonel George Pollock's Bengal Artillery during the First Burmese War.
"Harlan's brother, Richard (1796-1843, #1199), was a doctor and subsequently attained some degree of fame as a naturalist. Josiah may have taken a few of his brother's medical books with him and then decided to use their contents in treating persons other than himself. Certainly young Josiah's later career causes this hypothesis to seem both reasonable and probable. It is quite in keeping with his character."
Later it adds, "Harlan then entered the service of Maharajah Ranjit Singh, sovereign of the Punjab. During the ensuing seven years, Harlan attained high favour at the Court of Lahore and became governor, successively, of the provinces of Jesraota, Noorpore and Guzerath." Born a Quaker, with no formal military training, he became a general and led various detachments in the wars of that period.
Later on, "angered at some action of the Punjab monarch, Harlan left the Court of Lahore. Journeying to Kabul, he urged the mortal enemy of his former master to further hostilities. Becoming aide-de-camp to Dost Mohammed Khan and the general of regular troops of the Afghan army, he instructed the troops in the European military tactics.
"So effectively did Harlan do his work, aided by an Englishman named Campbell, that the Afghan troops ... defeated the Sikh army ... in the battle of Jamrud (April, 1837)." Wrote Harlan, "The proud King of Lahore quailed upon his threatened throne, as he exclaimed with terror and approaching despair, 'Harlan has avenged himself, this is all his work'" (page 13). In the Biographical Introduction, from which I quote, there is a footnote: There are two biographies of Harlan by Frank E. Ross: a short sketch in the Dictionary of American Biography, Vol. VIII, p. 272 and an article entitled, "An American Adventurer in Central Asia," published in the Journal of Indian History (Madras, India), December, 1933. Other footnote references include the A. H. Harlan book; the Asiatic Journal (London), March 1841; and an interview with Harlan in "The United States Gazette" (Philadelphia, Pennsylvania), January 20th, 1842.
Wilbur, my uncle Bill, tells me that Josiah Harlan wrote two books, but he does not remember the title of the second one. A footnote in the book refers to A Memoir of India and Afghanistan (Philadelphia, 1842). He goes into exquisite detail, for example the following: "The horse furniture is neat and light. A head stall, ornamented at the joinings with gold, silver or plated buckles and studs or feroze stones set in silver. The reins, light and narrow, made of brown leather. Standing martingales are loosely worn, fastened to a plaited hair noose passed over the horse's nose" (pg 81). He also offers much commentary on local politics and seems to know a great deal about many people and places in Afghanistan. Where did he get such a vast store of knowledge and is it all accurate?
In the introduction, the editor states: "The best guarantee of the manuscript's reliability is the accuracy of Harlan's geography. Professor Felix Howland, Habibia College, Kabul, Afghanistan, who has traveled extensively in Afghanistan, states that the modern geographer will have little fault to find with the geographical detail, save the figures given for the elevation of mountain masses, which were estimates by Harlan or others."
Part II of the book is entitled: The Military Topography of Northern Afghanistan: Itinerary of the Afghan Expedition of 1838-39. I wonder if the book could be of some use to our field commanders?General Josiah was certainly a colorful character, although a little out of character for the otherwise peaceful Harlans. [Published 1939, Luzac & Co., 46 Great Russell St. W. C., London.]
Submitted by Harry V. Harlan
Jack Rodney Harlan, Renaissance Man
Dr. Jack Rodney Harlan, 81, died August 26, 1998, in New Orleans. He was born June 7, 1917, in Washington, DC, to Harry V. and Augusta Griffing Harlan. He earned a B.S. degree, with distinction, from George Washington University in 1938 and a Ph.D. in genetics from the University of California, Berkeley, in 1942. He was the first graduate student of G. Ledyard Stebbins.
On August 4, 1938, he and Jean Yocum were married in Berkeley, CA. They had four children, Sue, Harry, Sherry, and Richard.
Dr. Harlan was greatly influenced in his choice of career by the professional activities of his father. As a child he spent a few years in France where his father, a plant scientist, assisted in the recovery of Europe from World War I. From 1920 to 1944, the senior Dr. Harlan was leader of barley investigations for the USDA in Washington, DC, as well as a plant explorer. During the Sixth International Congress of Genetics that took place in Ithaca, New York, in 1932, teenager Jack Harlan met the great Russian agronomist N.I. Vavilov.
After earning his Ph.D., Dr. Jack Harlan was employed briefly as a research assistant by the Tela Rail Road Company, Honduras. He was a plant geneticist with the USDA at Woodward, OK, from 1942 to 1951; a professor of agronomy at Oklahoma State University from 1951 to 1966; and professor of plant genetics at the University of Illinois from 1966 to 1984. In the U of I Department of Agronomy, he founded the internationally respected Crop Evolution Laboratory which established opportunities for graduate study in such fields as chemical taxonomy, numerical taxonomy, cytotaxonomy, cytogenetics, genetics, archeobotany and ethnobotany of cultivated plants and their relatives. His course lecture notes evolved into the world renowned book, Crops and Man. In 1984, Dr. Harlan retired from the University of Illinois as Professor Emeritus.
Dr. Harlan was a member of Phi Beta Kappa, Phi Kappa Phi, and Sigma Xi. He received many awards and medals in his professional career. His explorations resulted in the introduction of plants from Africa, Asia, and Latin America into the USA. He led plant explorations in many countries including Turkey, Syria, Lebanon, Iraq, Iran, Afghanistan, Pakistan, India, and Ethiopia, and a member of the first team of U.S. agricultural scientists to visit the People's Republic of China. He also participated in several archeological digs.
Dr. Harlan was an excellent speaker with a strong grasp of the English language and a remarkable dry sense of humor. One of his last public lectures at the University of Illinois was entitled, "Lettuce and the Sycamore: Sex and Romance in Ancient Egypt." The title was so intriguing that the lecture attracted a huge audience. Dr. Harlan's contributions encompassed the broad disciplines of agronomy, botany, genetics, anthropology, archeology, history, and more.
Dr. Harlan was interested in music, art, history, sailing, languages, birds, museums, and libraries. He believed that an individual's education should not end with a Ph.D., but rather that it should be a continual process.
-- Information obtained from American Society of Agronomy Crop Science Society of America Soil Science Society of America
Robert E. Harlan—Green Bay Packers, CEO
Originally from Des Moines, Iowa, Robert (Bob) Ernest Harlan has been involved in every area of the Green Bay Packer's football operations since 1971 when he joined the organization as assistant general manager. Four years later he was named corporate general manager, six years later became corporate assistant to the president, and in seven more years he was executive vice president of administration. He has been president and CEO of the Packers since 1989, the first CEO to come up through the Packers' ranks. Under his guidance the organization's capital reserves have increased by more than $24 million, and his goal is to keep the NFL's only publicly-owned franchise financially solvent and strong.
Through Bob's visionary leadership he has implemented extensive and innovative projects which include the expansion of the number of club seats and private boxes; "Breakfast with the Packers" with randomly selected fans who participate in a question-and-answer session; a program to encourage responsible drinking; a no-smoking policy in the seating areas; development of a long-term marketing program; and upgrades and expansion of the team's administration building, training quarters and indoor practice facility. These accomplishments make him one of the most productive leaders of the Green Bay Packers—an organization now serving as a model for other sports franchises.
Bob earned a degree in journalism from Marquette University in 1958. He had a brief tour of duty with the U.S. Army and worked six months for United Press International in Milwaukee before becoming sports information director at Marquette. In 1965 he joined the St. Louis Cardinals baseball organization as director of community relations and later became director of public relations before moving to the Packers in 1971.
He has been honored many times by the Green Bay community, service clubs and his alma mater for his numerous contributions to sports, business and charity, and he is highly regarded for his ethics and integrity. He and his wife, Madeline, have three sons: Kevin, a play-by-play sports broadcaster; Bryan, director of public relations for the Chicago Bears; and Michael, a sales executive who is manager of the Milwaukee Brewers' Gold Club.
Kevin Harlan: Play-By-Play Announcer
A graduate of the University of Kansas in 1982 with a degree in broadcast journalism, Kevin Harlan has used his education to the max. He is a veteran football and basketball broadcaster and has even served as blow-by-blow announcer for a boxing telecast between Mike Tyson and Buster Mathis, Jr.
Kevin was born in Milwaukee in 1960, grew up in Green Bay and is the son of Green Bay Packers' President and Chief Executive Officer, Bob Harlan and wife, Madeline. He has two brothers: Bryan, public relations director for the Chicago Bears, and Michael, a sales executive who is manager of the Milwaukee Brewers' Gold Club.
Kevin's broadcast career began while a student in a Green Bay high school and continued while he was an undergraduate at KU, where he worked as a game reporter for the Jayhawks Radio Network. While still a student he was a sports reporter and radio talk show host in Kansas City and created the Kansas City Chiefs' pre-game show. Immediately following college he became a radio and television play-by-play announcer for NFL broadcasts, followed by stints in NBA and ESPN college football telecasts, Bowl games, Big 10 and SEC contests. For nine years he has been the voice of the NBA's Minnesota Timberwolves but recently stepped down. He will now work full time in television as a play-by-play announcer for NBA games on cable station TNT, and for NFL and college basketball games on CBS.
For the first time since his college days, Kevin will be out of radio broadcasting which he loved. But not having to commute from the Kansas City area, where he lives, to Minneapolis for the Timberwolves' games will leave him more time for his wife, Ann, and four children.
Major Silas Harlan #215
According to Alpheus H. Harlan's book, "In the month of May, 1774, James Harlan #216, then aged 19 years, and his brother Silas #215, two years his senior, joined a company of adventurers from Virginia and Pennsylvania, then being raised by Captain James Harrod. They embarked in periouges, or canoes, on the Monongahela and Ohio Rivers, and thence to the mouth of the Kentucky River, which they ascended to the mouth of a creek, called "Landing Run", now Oregon in the lower end of the present county of Mercer, east of the village of Salvisa; thence across to Salt River at "McAfees Station", and up that river to Fountain Blue, and to the place where Harrodsburg now stands," which was the first permanent white settlement in Kentucky.
After the Revolutionary War began in 1775, Indians friendly to the British made repeated attacks on the settlers. This prompted the construction of forts or stockades called stations along the frontier to which the settlers could go for protection when the Indians were on the warpath. "About the year 1778, assisted by his brother, James, Silas built a stockade fort on the Salt River, 7 miles upstream above the present town of Harrodsburg which was called "Harlan's Station". During this period many Virginians moved into the Kentucky region which had become a County of Virginia in 1776.
As a part of the Revolutionary War strategy, England hoped to destroy the Kentucky forts and control all the region west of the Allegheny Mountains. They supplied the Indians with arms to make war on the pioneers. These activities prompted General George Rogers Clark to capture forts in 1779 in the so-called Illinois Campaign during which Silas Harlan commanded the spies, or scouts as they would be referred to eventually.
During the winter and spring of 1782, the Indian attacks began to increase and three stations were under siege for a few days resulting in several wounded and dead. After the Indians departure, Colonel Todd, Colonel Trigg, Major Silas Harlan and Colonel Daniel Boone assembled one hundred and seventy-six well armed men and pursued the Indians after these attacks. This force caught up with the Indians at a bend in the Licking River about forty-three miles northeast of Lexington. After the forces crossed the river, a fierce battle ensued and being outnumbered, they were obliged to retreat back across the river with a loss of sixty killed and seven taken prisoner. Among those killed were Colonels Todd and Trigg, Major Silas Harlan, and Daniel Boone's second son. After being reinforced by Colonel Logan, they returned to the scene of the battle and buried the dead. Accordingly, Silas Harlan was buried on the south side of the Licking River at the Blue Licks, so named for a fine salt spring.
Silas Harlan was descended from George #3, James #11 and George #45 and was never married. "In stature he was about 6 feet 2 inches tall; of fine personal appearance, and when he was killed, was 29 years old. He was regarded as a brave, generous and active man." (Collins "History of Kentucky" from A. H. Harlan's "The Harlan Family")
Submitted by John R. Harlan, Augusta, GA
Rep. Timothy Harlan
Rep. Timothy Harlan, a Democrat, represents part of Boone County (District 23) in the Missouri House of Representatives. In addition to his legislative duties, Rep. Harlan is a lawyer. Rep. Harlan is a member of the Presbyterian Church, the Missouri Bar, and National Organization of Social Security Representatives.
A 1967 graduate of Boonville, MO, High School, Rep. Harlan holds a degree in history from Westminster College and a law degree from the University of Missouri-Columbia.
Born March 15, 1949, in Boonville, Rep. Harlan currently resides in Columbia with his wife, Linda, and their children, Reed and Brook. He is the son of Dorothy (Cochran) and the late Lane L. Harlan, who provided the legal expertise for incorporating the Harlan Family Association. He is the nephew of Ridge Harlan, coordinator of Celebration 310.
Heather Harlan Randall (Mrs. Tony Randall)
Heather Harlan was born in 1970 in Richmond, VA, to Mark Adams Harlan and Donna Wehren Harlan. The family moved to Boca Raton, FL, where she grew up and attended high school. Heather attended the 1987 Celebration 300 in Delaware with her father.
She received a BFA degree in Theatre from New York University in 1992 and has appeared in five Broadway shows for Tony Randall's theatre company, The National Actor's Theatre. This is where Heather met Tony, and they were married in 1995 by Mayor Rudolph Guiliani in New York City. (The mayor was impressed that she was related to Supreme Court Justice John Marshall Harlan.)
The theatre productions in which Heather appeared include Inherit the Wind with George C. Scott; Three Men on a Horse with Tony Randall and Jack Klugman; and A Little Hotel on the Side with Tony, Lynn Redgrave and Rob Lowe.
The Randalls have a daughter, Julia Laurette (b. April 11, 1997) and a son, Jefferson Salvini (b. June 15, 1998). The family lives in New York City .
Alpheus H. Harlan (1848 - 1919)
Compiler of "History and Genealogy of the Harlan Family"
The ability to trace our American Harlan family roots is the result of the dedicated and monumental efforts of Alpheus Hibben Harlan who collected and compiled thousands of family records. He was born in Cincinnati, Ohio, the seventh child of William and Elizabeth Moore. Alpheus and his family settled in New Burlington, Ohio, and he entered his father's store and post office. Later his self-description included "fire insurance, justice of the peace, Friend". He married Deidamia Haydock in 1870, and they had four children.
Quoting from the preface, "This book had its beginning in the fall of 1881. I made a visit in September of that year to several of my father's cousins in order to learn from them something of the life and history of my great-grandfather Harlan. I knew little of my ancestors at that time, butfound there several old letters and records which contained much that I wanted to know. It became my desire, then, to trace my own line back to an immigrant ancestor and later, to set down in permanent form all that could be learned concerning the family. That desire of so long ago has culminated in the present volume."
He notes that George and Michael had 17 children, 15 of whom he was able to follow their lines, and he mentions the 1887 Harlan family gathering near Philadelphia where a permanent organization was formed. Fourteen reunions were held in his lifetime, and Alpheus relates "it has been the means whereby members of the family have learned to know and to keep in touch with each other, and it has been of great assistance in the preparation of the present work."
Alpheus' information also came from wills, marriage certificates, Friends' Meeting records, newspapers and hundreds of letters. "The compiling of this history has been to me from the first a labor of love and of fascination and a work that I could not lay aside......After a third of a century of almost continuous endeavor, I am handing this work to my people for their approval. I do it with the earnest prayer that the present and future generations shall strive hard to uphold the standards of Christianity as set up and maintained by their forefathers." This preface was dated September 1, 1914.
"The Book", containing over 1,000 pages of printing and pictures, enumerates over 10,400 Harlans and even includes information about Thomas Harland of of England/Ireland. There have been several reprintings of the book and when the supply is depleted, another printing is planned. Most adult Harlans in America, if they know their grandfather or great-grandfather's name, can trace their families back to 1650.
Alpheus H. Harlan, who gave the best years of his life writing the book (according to a daughter) and most of his eyesight, has the deep and heartfelt gratitude from multitudes of Harlans who not only can find their way back to their ancestors but can enjoy fellowship within a strong family.
Thanks, Alpheus, for contributing to our wonderful family heritage!
Harlan Descendant was Wife of U.S. President
The 25th President of the United States of America, William McKinley, married Ida Saxton whose great-great-grandmother was Sarah Harlan #209. (Sarah descended from John #44, James #11 and George #3.) Sarah married George Sexton, and their first child was James #809. It was James who changed the last name from Sexton to Saxton. His first child was John #2806, whose first child was James Asbury Saxton #7102, who married Catherine Dewalt. James and Catherine were the parents of Ida Saxton McKinley #10368.
At the time of her marriage to William McKinley, Ida was working as a cashier in her father's bank in Canton, OH. The McKinleys had two daughters, but one died as an infant and the other daughter died at four years of age. After losing their daughters, the shock and grief overwhelmed Ida and she was an invalid the rest of her life. McKinley was very devoted to her and cared for all her needs.
McKinley was elected to the House of Representatives in 1876 and was elected governor of Ohio in 1891. In 1896 he was elected President of the United States and re-elected in 1900. Ida was not able to manage the White House because of her illness, so relatives often served as official hostesses. When the President stood in receiving lines at receptions, she usually sat in a chair beside the President. It is said that the couple was very devoted to each other and enjoyed long drives in their horse-drawn carriage. According to the World Book Encyclopedia, McKinley seated his wife next to him during official dinners so he could help her if necessary. Protocol directed that the President's wife sit across the table from him, but he ignored this social rule.
McKinley was fatally wounded in 1901 after speaking at the Pan-American Exposition in Buffalo, NY, but managed to say to his secretary, "My wife—be careful how you tell her—oh be careful." His wife Ida was at the home of the president of the Exposition and did not learn of the shooting for several hours. She was so shocked that she never returned to the White House and didn't attend the burial. Ida lived her remaining years in Canton, OH, and died in 1907.
Submitted by Ruth Harlan Lamb
Erasmus Harland, "Cousin" from England
Erasmus Harland from Scarborough, England, is in the process of studying a collection of 90 letters written by Dr. William Harland (1778-1866) and his son, Dr. Aurelius Harland, who went to Hong Kong in 1846. He has graciously shared some of his research with American Harlans, via the Harlan Family web page.
Erasmus' official name is Philip Sydney Erasmus Gregory Harland, and he was called Syd until he returned to the family after boarding school. His father was also called Syd, so to simplify things, he began using the name Erasmus (a cool name, he thought), but is mostly called Raz. He was educated by his very intelligent father until the age of 11 when he was sent from Peru where the family was living, to an English preparatory school and later to a public school called Bryanston.
Erasmus qualified in medicine in 1961 from Cambridge University and Guys Hospital, specializing in Paediatrics (especially in the Tropics). He worked in Uganda as a medical officer and then in nutritional research with the Medical Research Council of the United Kingdom. He married Dr. Ruth Kreuger from South Africa, and they have three children: Jane, a university research assistant studying health and behavior and a singer of folk music, who lives in Newcastle; Andrew, now living in Canada; and Zac, an MBA interested in neural networks.
Erasmus has worked in Equatorial Guinea with WHO, Tanzania, Saudi Arabia, Jamaica where he was professor of paediatrics, Trinidad and England. He has now retired from the National Health Service but visits Uganda to teach from time to time.
The couple's main interest now is music--he plays classical guitar, lute and viol; Ruth is a recorder player. They live in the same village as his great-grandfather, Thomas, and reside in his father's house called Cliff Grange, built in 1789. The house is cold and inconvenient, but they love it.
Studying the collection of letters has led Erasmus down several paths of research--history of medicine, the British Colonies, Harland connections to the shipbuilders of the Titanic, and various mechanical inventions, as well as interesting family stories.
Erasmus' father--Sydney Cross Harland--was born in Snainton, a small village of 200 people located 10 miles from Scarborough. Sydney's father was Erasmus, and his grandfather was Thomas, a Methodist minister in Snainton. His mother was Eliza Fitzgerald, the illegitimate daughter of John Petch, a Scarborough architect. The father of Thomas was William Harland of Cropton who was the son of Isaac Harland of Hartoft. Isaac was the brother of William Harland of Filey whose son, Dr. William, was the father of Sir Edward Harland of Harland & Wolff, builders of the Titanic, and a millionaire.
Sydney was naughty (he set the moors on fire), but bright (he won a County Major Scholarship to Kings College London, majoring in geology). He was a Socialist and member of the Fabian Society. After graduating, he went to the Danish West Indies and to St. Croix where he taught English. He moved to St. Vincent as Superintendent of Agriculture and began working on Genetics. At age 29, he was awarded a Doctorate of Science on his published work. Sydney was regarded as the world's authority on cotton genetics and was responsible for breeding "Sea Island" cotton. He wrote more than 200 papers and was elected a fellow of the royal Society--Britain's highest scientific honor.
He became Professor of Genetics at the University of the West Indies. His first marriage was to Emily Cameron by whom he had two daughters--Margaret and Elizabeth. He later met Erasmus' mother, Olive Sylvia Atteck, in Trinidad and they were married in 1932. As Olive was of Chinese descent, Sydney broke the racial code and was relieved of his professorship and directorship of the Cotton Growing Corporation. He took the Corporation to court in London and won. He also had a son, George Delairre, whose mother was of African descent and came from St. Vincent in The West Indies. George died recently, but his children live in New York and are doing pretty well.
Erasmus has furnished stories on "Aurelius Harland, Physician in China"; "The Titanic and Scarborough Connection"; and "Father of the Titanic" for "Who's Who in Harlans" on the Harlan Family web site. "Autobiography of Professor Sydney Harland" is available online at: www.bosonbooks.com/boson/freebies/harland/harland.pdf
Harlan Physician Served In China
Aurelius Harland, the son of William Harland of Scarborough, went to Hong Kong in 1846. He was a doctor and a natural scientist. He left England because of an unwise marriage, abandoning his wife. He learned the Chinese language, studied Chinese medicine, collected scientific specimens and worked as a surgeon at the Seamans Hospital, Victoria.
He left 40 letters dealing with his life which were sent back to his family in Scarborough, and they are currently being prepared for publication. He died at the age of 36 and at his funeral, the Chinese population came out in numbers. His memorial is in the Colonial Cemetery by the Race track in Hong Kong and it reads: "Admired for his scientific enquiries, Trusted for his abilities as a physician, and Loved for his qualities as a man".
His brother was Edward Harland, shipbuilder of Belfast, whose company built the Titanic. Their father, William, patented a steam road car in 1827, and his work was used in the first steam train, the Rocket, built by his friend George Stephenson.
Submitted by Erasmus Harland
from Yorkshire, England (p.s.e.harland@ncl.ac.uk)
The Titanic and Scarborough Connection
Sir Edward Harland - Belfast, 1830
With the approach of the anniversary of the Titanic disaster, Scarborough, England, can claim an important part of the story. The ship was built by the Harland & Wolff shipyard in Belfast, Ireland, which was founded by Sir Edward Harland. Edward was born in 1830 at #11 Newborough, now the site of Marks & Spencer.
His father, Dr. William Harland, MD, was thrice mayor of Scarborough as well as being a successful physician, with his own medicinal baths at the bottom of Vernon Place. William became a friend of George Stephenson, whom he met in 1820, during a visit to the Killingworth coal mine where George was engine man. William shared a mechanic in Brompton with Sir George Caley, the pioneer of aeronautics. William's model of his patented steam car is on display in the Scarborough Museum today. His mother, Anne Pierson, was a talented artist who helped her husband with his engineering drawings. Edward described their house as a hive of industry with 11 children, the boys building model boats and carriages, the girls busy with dolls houses and furnishing them with dresses and furniture, all made by themselves.
At that time, 1,000-ton-ships were built in Scarborough. The young Edward claimed that no spar was shaped and no ship was launched without him watching, though he should have been at school. Saddened by the loss of life in the numerous shipwrecks around Scarborough, he entered a competition for a new lifeboat and produced a model of a cylindrical self righting, copper sheathed life boat, powered by ten men driving a single screw. He didn't win and commented that the judges were unable to perceive its revolutionary features.
When his elder brother Aurelius went to Edinburgh to study medicine in 1844, he looked after Edward who was attending Edinburgh Academy. His father wanted him to be a lawyer, but Edward insisted on becoming an engineer. At the age of 15, he was apprenticed to Robert Stephenson & Co. as a draftsman in Newcastle. His apprenticeship took five years, during which time he worked from 7.30am to 8.30pm every day except Saturday when they knocked off at 4.30pm. By the end of his time, he had been responsible for building one side of a Stephenson locomotive, and his drawings were regarded as prize examples. He went to work in Newcastle but soon left to take charge of a shipyard in Belfast. A tough Scarborough man, he faced down a strike by the workmen led by the previous owners, hired men from the Clyde and eventually took over the yard. In partnership with Mr. Wolff, Edward founded Harland & Wolff shipbuilders.
His company soon dominated the steamship business. He was a technical innovator and an aggressive businessman. His company pioneered the long narrow ships which were commercially successful. In 1867, with Thomas Ismay, he bought the White Star line for the Atlantic trade and supplied the ships. Edward was created a baronet and elected MP and had fine houses in London and Brompton. He died in 1895, seventeen years before the Titanic was launched. We can speculate that had he still been alive, the deadly design faults which resulting in the sinking, might have been corrected.
Addendum submitted by Liz Sly from correspondence with Tim Stephens, South England, who took the information from a Belfast history book.
Edward Harland was a 23-year-old Yorkshireman when taken on by Hickson in 1845. His father, William, was three times Mayor of Scarborough, Yorkshire (the same county as Richard Harland of Sutton-in-the-Forest). As a manager, he reduced the shipwrights' wages and dismissed them when they went on strike, but he made the Belfast yard flourish.
When he tried to set up his own business in Liverpool, the city council refused to make land available. What happened instead is that Hickson sold out to Harland in 1858, with the money largely provided by G. C. Schwabe of Liverpool whose nephew was Gustav Wolff. Wolff is quoted to have said, rather modestly, "Sir Edward Harland builds the ships for our firm; Mr. Pirrie makes the speeches and as for me, I smoke the cigars." (Note: Pirrie, a native of Belfast, presided over Harland & Wolff Shipyard during its greatest years.) Wolff had great financial prowess and was able to obtain orders for the firm. Harland & Wolff built (among others) the first White Star ship, Oceanic. 500 were employed at the shipyard in 1861; 9,000 in 1900.
Harland was the chairman of the Belfast Harbor Commissioners from 1875-86, sat as an alderman for St. Anne's ward from 1883-87, was Mayor of Belfast in 1885-86 and between 1887 and his death on Christmas Eve, 1895, was the unopposed Conservative Member of Parliament for North Belfast. He was held up as an example of what might be achieved through self-help, determination and application.
Submitted by Erasmus Harland, Yorkshire, England
The Father of the Titanic
The Titanic, did not spring from nowhere. It was the culmination of one man's energy and enthusiasm. Sir Edward Harland, who created the company that built it, was one of the most remarkable characters of the Victorian age. His family came from freeholders, tenants on the desolate North Yorkshire moors. How did this incredible technical achievement arise from a such a background in two generations? The recent find of a series of letters of the Harland family provides an entertaining backdrop to this sage.
At the end of the eighteenth century, education, money and influence were virtually confined to the Aristocracy, but the technical revolution was led by men from humble backgrounds. Edward was one such. His father William was born on a small farm in Hartoft on the edge of the moors. His forbearers were tenants, eking a living from subsistence agriculture. Unlike many villages, Rosedale had a school, paid for by a local landowner.
Edward must have been bright because after being apprenticed to an apothecary in Scarborough, he was able to turn over a large profit of £1500 in his first year. His success led him to study medicine in Edinbrough, then the best medical school in Britain. On one of his trips back to med school, he was late for the coach and had to sit outside. He was soaked and spent the night in Darlington, drying out. He then met a cousin of his who invited him to make a visit to a coal mine at Killingworth. Their guide was "an intelligent workman", whose name was George Stephenson. Stephenson, the engine man at the mine, had been born to a peasant family and did not learn to read until he was 18. But he had a genius for mechanics which culminated in his Rocket engine, the forerunner of the railways.
Edward Harland later wrote: "I was born in Scarborough in May, 1831, the sixth of a family of eight. My father was a native of Rosedale, half way between Pickering & Whitby; my nurse was the sister of Captain Scorsby, celebrated as an Arctic explorer. Arrived at manhood, he studied medicine, graduated at Edinburgh, & practiced in Scarborough until nearly his death in 1866. He was thrice Mayor of Scarborough & a Justice of the Peace for the borough. Dr. Harland was a man of much force of character, & displayed great originality in the treatment of disease. Besides exercising skill in his profession, he had a great love for mechanical pursuits. He spent his leisure time in inventions of many sorts; and in conjunction with the late Sir George Caley of Brompton, he kept an excellent mechanic constantly at work.
In 1827 he invented and patented a steam-carriage for running on common roads. Before the adoption of railways, the old stage-coaches were found slow & insufficient for traffic. A working model of the steam coach was perfected, embracing a multitubular boiler for quickly raising high pressure steam with a revolving surface condenser for reducing steam to water again, by means of its exposure to the cold draught of the atmosphere through the interstices of extremely thin laminations of copper plates. The entire machinery, place under the bottom of the carriage, was borne on springs; the whole being of an elegant form. The model steam-carriage ascended with perfect ease the steepest roads. Its success was so complete that Dr Harland designed a full- sized carriage, but the demands on his time were so great that he was prevented from going further than constructing the pair of engines, the wheels & part of the boiler, - of all which remnants I still preserve, as valuable links in the progress of steam locomotion.
Other branches of science - such as electricity, magnetism, and chemical cultivation of the soil-received a share of his attention. He predicted that three or four powerful electric lamps would yet light a whole city. He was also convinced of the feasibility of an electric cable to New York, and calculated the cost. As an example to the neighborhood he successfully cultivated a tract of moorland, overcoming difficulties which before were thought insurmountable.
When passing through Newcastle as a young man, he wished to see the operations in a coal-mine. He was introduced to a most intelligent man - George Stephenson, and after rambling over the underground workings, and observing engines & pumps in operation, a friendship was made which afterwards proved of great service to myself- facilitating my being placed as a pupil in the great engineering works of Messrs Robert Stephenson & Co. at Newcastle."
Submitted by Erasmus Harland, Yorkshire, England
Susan C. Harlan, Amador Superior Court Judge
The Honorable Susan C. Harlan graduated cum laude from the University of the Pacific in 1974. She earned her Juris Doctorate from Lincoln Law School in 1979, and in 1986 she completed her Master's Degree in Business and Taxation from McGeorge School of Law, all in California.
After practicing tax law and estate planning, she was urged to apply for an Amador County, Calif., judgeship vacancy in 1991 and was appointed by the California governor to this position. In 1992 she was elected to the post and is now serving her fourth term of office as the Assistant Presiding Judge of Amador Superior Court.
She has worked for improvements in the family court division including the creation of the county's first domestic violence council, writing grants for programs under Family Court Services, and helping people communicate and work out as much as they can between themselves. She has added mediation services and technology upgrades to the court system.
Her motivation is to help people bring resolutions to conflicts so they can move forward with their lives.
The Harlan Ghosts of Gettysburg
When the Civil War broke out Lewis Harlan (#5281) and his first cousin William C. Harlan were young farmers in Michigan. Both had been born in Pennsylvania. Lewis in Chester County, and William in Lancaster County. In about 1845 the boys immigrated to Michigan with their families.
Lewis was the oldest of the three children of John H. Harlan (#1951) and Mary Baily and was born on March 31, 1838. William was the second of the five children of Joseph Harlan (#1952) and Sarah Jane Cowen. He was born April 15, 1843.
As the cannons began to roar in the East and President Lincoln sent out a call for volunteers, both young farmers stepped forward. Although he was only eighteen, William was the first to answer the call. He enlisted as a Private in Company F, 5th Regiment, Michigan Infantry on September 8, 1861, at Ft. Wayne, Michigan.
Eleven months later, on August 11, 1862, Lewis enlisted as a Private in Company K, 24th Regiment, Michigan Infantry and was formally inducted into service in Detroit on August 24th. Lewis was a tall young man standing six feet with light hair and a fair complexion.
By the time Lewis signed up, William was already a battle hardened veteran having been wounded slightly in his foot at Fair Oaks, Virginia, on May 5, 1862. Later that same year he was promoted to the rank of Corporal. William's Regiment sustained the heaviest loss in battle of any Michigan Regiment. It entered battle for the first time at Pohick Church, Virginia, on January 9, 1862 and saw action at Williamsburg, Fair Oaks, Glendale, Malvern Hill, Manassas, Fredricksburg and Chancellorsville, Virginia, before marching to Gettysburg, Pennsylvania, in late June 1863.
Upon his enlistment, Lewis became a part of the famous "Iron Brigade." In proportion to its number this brigade sustained the heaviest loss of any in the war. Lewis saw action at Fredricksburg and Fitz Hugh's Crossing, Virginia, before setting out for Gettysburg.
On July 1, 1863, the two great armies of the North and South met at the sleepy little town of Gettysburg, Pennsylvania, and both Harlan cousins were present. At Gettysburg, the five regiments of the "Iron Brigade", General Meredith commanding, were engaged losing 162 men killed, 724 men wounded and 267 missing; a total of 1,153 casualties out of 1,883 engaged or 61%. The largest number of casualties in any regiment at Gettysburg, occurred in Lewis' 24th Michigan that fought in the first day of the battle, while in position in McPherson's Woods near Willoughby Run. In this action against the troops of Confederate General Longstreet, the 24th was forced to fall back from its line, but did not yield the ground until three fourths of its number had been struck down including Lewis Harlan who was 25 years old and had served 11 months in the Union Army at the time of his death.
Meanwhile, William Harlan was serving with his Regiment in Birney's Division. On the second day of the battle (July 2, 1863) his unit was stretched out in a thin line between the Devil's Den and the Peach Orchard. The 5th Michigan that day lost 19 men killed and 86 wounded, including William. 20 year old William died of his wounds on July 12th, after serving 22 months. He is buried in the National Cemetery at Gettysburg, Grave #10, Section 1.
The irony of this tale is that both these young men were born Pennsylvanians and returned to their native state under the battle flags of Michigan Regiments to meet their fates.
On the third day of the battle, two more Harlan men joined the fight, but these two wore Confederate gray. William Boyd Harlan (#2878) and his brother William Hunter Harlan (#2883) arrived at Gettysburg riding with the 1st Virginia Cavalry under the command of General Jeb Stuart. They were two of four Harlan brothers who rode with Stuart during the war, but that's another story.
Submitted by Edward Harlan Wynn
The Legacy of Two Justices From One Family
— John Marshall Harlan and John Marshall Harlan II
Unique in the history of the U.S. Judiciary is the service of two Harlans as associate justices of the Supreme Court—John Marshall Harlan and his grandson, John Marshall Harlan II. Both were raised to the law and both served with diligence, intelligence and integrity.
The elder Judge Harlan was born June 1, 1833, at Harlan's Station in Boyle County, Kentucky. (Harlan County, Kentucky, was named for his great uncle Silas, who died at the Battle of Blue Licks in 1782.) He came from a prominent slave-holding family. His father, James, was a lawyer and politician who served in Congress and later was secretary of state and attorney general in his home state. John Marshall was well educated—first in a private academy, then Centre College in Danville and later in law school at Transylvania University in Lexington. He joined his father's law practice before entering politics.
John Marshall Harlan vigorously defended slavery and thought the government should not interfere, but at the same time, he believed that the Union must be preserved and even enlisted in the Union Army in 1861. But he did a complete turn-around and in 1871 he said, "I have lived long enough to feel and declare that . . . the most perfect despotism that ever existed on this earth was the institution of African slavery . . .With slavery it was death or tribute . . . It knew no compromise, it tolerated no middle course. I rejoice that it is gone. . . Let it be said that I am right rather than consistent." He became a Republican, supported civil rights for black Americans and continued his political career.
His family background played a part in his racial attitudes. Though his father owned slaves, the family detested any brutality and disliked "involuntary servitude in any form". John was repulsed by the treatment of blacks after the Civil War. And John had a slave half-brother, Robert, who was treated almost like a member of the family. Robert had limited contact with John but lived a privileged life in Ohio and later in England.
John Marshall Harlan was confirmed by the Senate in December, 1877, and was the 45th justice of the Supreme Court. He is best remembered for his lone dissent in the infamous ruling of PLESSY v. FERGUSON case in 1896 which upheld the "separate by equal" doctrine. He wrote: "In the eye of the law, there is in this country no superior, dominant, ruling class of citizens. There is no caste here. Our constitution is colorblind, and neither knows nor tolerates classes among citizens. In respect of civil rights, all citizens are equal before the law . . ."
His Supreme Court tenure of almost 34 years ended with his death on October 14, 1911.
A grandson of this early Supreme Court justice was John Marshall Harlan II, son of John Maynard Harlan, also a lawyer. The young Harlan was born in Chicago, Illinois, in 1899. He was educated at Princeton and Oxford and developed into a successful corporate litigator. He served as assistant to U. S. attorneys in New York before spending the years from 1930 to 1943 in private practice. During World War II he headed the Eighth Bomber Command's Operations Analysis Section before returning to New York to resume his law practice. As chief counsel of the New York State Crime Commission in the early 1950s, he exposed racketeering on the New York waterfront. He also represented Du Pont in a lengthy antitrust suit which took most of his time until he was seated on the U.S. Court of Appeals for the Second Circuit in 1954. In less than a year President Eisenhower nominated John Marshall Harlan II to the Supreme Court where Harlan was a dominant intellectual force. He was known for his tactfulness, civility and tolerance toward others. His health and eyesight began deteriorating in the 1960s, as did the health of his wife, Ethel. He died in 1971.
For both of these men to come from one family—The Harlan Family in America—and to capture the attention of the presidency and Congress in their respective times, and then to serve as outstanding jurists in the highest court of the land is most notable and extraordinary.
Senator James Harlan
Because of the religious persecution of the Quakers in England during the latter part of the seventeenth century, George and Michael Harlan and others including William Penn, left their home country and came to America. Some of the early Harlans settled in Ohio where James Harlan, a descendant of these two indomitable Harlans, was born in 1820. Read the full article from the Harlan Record, April 1990 (PDF).
Article about Supreme Court Justice John Marshall Harlan (2969)
As a member of the Supreme Court Historical Society (224 East Capitol Street, N.E. Washington D.C. 20003) I recently received the latest edition of the Journal of the Supreme Court Historical Society which is published in March, July and November. July's edition (2001 VOL 26 NO 2) is devoted in its entirety to "Some Memories of a Long Life 1854-1911" authored by Malvina Shanklin Harlan in 1915, the wife of Supreme Court Justice John Marshall Harlan (2969). The publishing of this fascinating work encompasses her entire life with John Marshall Harlan from her marriage to him at age 17 (1826) until his demise (1911) was the result of the work of Associate Justice Ruth Bader Ginsburg, her law clerks and the "fine mind and hand of historian Linda Przybyszewski, author of THE REPUBLIC ACCORDING TO JOHN MARSHALL HARLAN."
I think members of the family will find this work of great interest from several perspectives. "The life she called long, is filled with anecdotes and insights about politics and religion in that era, the Supreme Court years 1877 to 1911 and the Harlan family. The reader is exposed to the Hayes White House through Malvina's friendship with First Lady Lucy Hayes, nicknamed "Lemonade Lucy" for her avid temperance. We learn of Malvina's extraordinary encouragement when her husband wrote the lone dissent from the Supreme Court's judgment striking down the Civil rights Act of 1875, a measure congress enacted to promote equal treatment, without regard to race, in various public accommodations."
I have spoken to the publisher and reprints of this volume (Supreme Court Historical Society Journal 2001 VOL 26 NO 2) are available for $24.00 through Blackwell Publishers, Inc. with offices at 350 Main Street, Malden MA 02148, USA and 108 Crowley Road , Oxford OX4 IJF, UK. You may also call toll free in the US at 1-800-835-6770 or fax (781) 388-8232 or e-mail:subscrip@blackwellpub.com.
---Joseph B. Harlan, Esq. Consultant to the Law Firm of Piper, Marbury, Rudnick & Wolfe
Baltimore Office 410-580-4155
John Marshall Harlan (1833 - 1911)
Associate Justice of the U.S. Supreme Court
For more information visit The John Marshall Harlan Collection at the University of Louisville School of Law Library.
Mary Eunice Harlan Lincoln
Mary Eunice Harlan (1846-1937) was the firstborn child of James Harlan and Ann Eliza Peck Harlan of Iowa City, Iowa. Her father was an educator, surveyor and lawyer and joined the Republican Party in 1854. The family moved to Mount Pleasant, Iowa, and James become president of Iowa Wesleyan College. Read more (PDF).
Richard D. Harlan
Richard D. Harlan, son of Malvina Shanklin and John Marshall Harlan Richard Davenport Harlan #7396, one of six children born to Malvina and John Marshall Harlan, was born November 14, 1859, in Evansville, Indiana. He graduated from Princeton (1881) and from Princeton Theological Seminary (1885).
He was ordained a Presbyterian minister in 1886 and served the First Presbyterian Church of New York City until 1890. He served as minister of Third Presbyterian Church in Rochester, N. Y. from 1894-1901. He became president of Lake Forest College near Chicago from 1901-1906.
From 1907-1910, he was in charge of the "George Washington University" movement which was to carry out the spirit of Washington's last will and testament through the development of a university at the nation's capital.
Richard married Augusta M. Swift in 1889. His death occurred on January 25, 1931.
More information about Richard D. Harlan is found on the link: http://www.lfc.edu/academics/history/hall/Harlan.html
Oliver Harlan Cross
Versatile Congressman of the Past
Oliver Harlan Cross, whose grandmother was Eliza Harlan Cross (#2871), descended from George (3), James (11), George (45), Jehu (212), Elijah (829), lived during a colorful and dramatic period in American history. Born in Eutaw, Alabama, in 1869, Harlan—the name by which he was called—grew up during the stormy reconstruction days. His family was able to send him to the University of Mississippi Law School from which he graduated sometime in the 1890s. Shortly after graduation, he decided to go by train to California.
However, Harlan ran out of money in Deming, New Mexico, so he took a job there setting type at the Deming Headlight, a newspaper that is still in existence. At the time, the editor was Edmund G. Ross, formerly a Kansas senator and governor of the New Mexico Territory, appointed by President Grover Cleveland.
After moving on to Waco, Texas, Harlan was elected to the state legislature in 1897 and then served as criminal prosecuting attorney. At this time, Judge Gerald was handling criminal cases. Previous to his election, Judge Gerald shot and killed the two editors of the daily newspaper in Waco over a dispute between Baylor University and the editor of the weekly newspaper. This led to a subsequent shootout between the weekly editor and a Baylor trustee that left both of these men dead.
Harlan had one assistant named Pat Neff who later became Governor of Texas and president of Baylor University. In the 1920s, Harlan fought the Ku Klux Klan in Waco and delivered quite a speech on the subject. In 1927, he was elected to Congress and served four terms, supporting most of Franklin Roosevelt's programs during this time.
Oliver Harlan Cross was a witness to and often a participant in many events from Civil War Reconstruction through FDR's New Deal. Perhaps his Quaker roots, stemming from Eliza Harlan's family, gave him insight and guidance as he played his role in the chronicles of the United States
Information submitted by Clinton Cross, grandson
Heather Harlan Deutschman, Journalist
While attending Roland Park Country School in Baltimore, Md., Heather Harlan developed an ambition to become a journalist. She participated in a series of seminars at the Baltimore News American and WMAR-TV at age 12.
She studied journalism at Boston University and after graduation, she worked for the Delaware State News and the Daily Whale in Delaware before being named Bureau Chief for the Press of Atlantic City's Ocean Bureau. While Bureau Chief, Heather covered numerous well known stories including the Melissa Drexler Prom Mom case, the hurricane and floods in Puerto Rice, the influx of immigrants through the New Jersey Military Base during the conflict in the former Yugoslavia, as well as politics and state and presidential elections.
In 1999, Heather moved back to her home town to work for the Baltimore Business Journal, covering in real estate and economic development.
Heather, the daughter of Charles and Mary Dell Harlan, met Scott Deutschman when she was 12, and they married October 6, 2001, at the Second Presbyterian Church in Baltimore. The couple lives in a townhouse in the historic Federal Hill section of downtown Baltimore.
Miss Georgia Teen USA 2002 is a Harlan
Kimberly Harlan Represents Her State in Teen Contest
Eighteen-year-old Kimberly Harlan believes that being Miss Georgia Teen USA in 2002 is not so much about her, but about giving and helping others. She has been involved in community and civic work through The American Cancer Society, American Heart Association, Cystic Fibrosis Foundation and Special Olympics. Her message to young people is to follow their dreams, trusting that everything happens for a reason.
In high school, Kimberly was an honor student in the gifted program as well as active in many extracurricular activities. She's had twelve years of dance training and was a member of the Center Stage School of Dance, winning several awards. She also plays the piano and cello and greatly appreciates all performing arts. She entered college in January, 2002.
A professional model, Kimberly has worked with many famous designers and has traveled to many countries where she's been involved in numerous editorial and print jobs. You'll see her in future editions of several magazines, including Self Magazine and Your Prom. She has modeled in Atlanta, New York, Paris, Milan and Rome and has learned to speak Italian proficiently.
Kimberly is the daughter of Ralph Eric Harlan and Teresa & Don Baker, and she has an older sister and brother, Tracy Harlan Qualtrough and Brent Harlan, as well as a younger sister, Mary Harlan.
Thomas P. Harlan IV, Expert on World's Oldest Tree
Thomas P. Harlan IV, a descendant of Michael Harlan (#4) and a Texan by birth, is a dendrochronologist and has spent years researching the bristlecone pine tree. Most of these trees are in high altitude deserts of the Great Basin of western North America, where there is very low rainfall and sparse vegetation. They have been misshaped by winds, deprived of moisture, starved of nutrients, yet they sometimes live for 5,000 years.
Harlan, a retired University of Arizona tree-ring scientist, is still searching for a missing link to fill a gap in a 12,000-year chronology of North America's climate. Tom and his wife, Annita, a botanist and science fiction writer, recently hiked and searched for bristlecone samples in the White Mountains of California. They are looking for samples of both living and dead trees that will furnish answers to questions about ancient climatic changes, volcanic eruptions and droughts. The work is precise and complex, and Tom is an expert in finding and interpreting clues. Scientists respect his ability to assign highly accurate dates to tree rings.
Tom IV's line is: Michael #4, George #14, John #68, Thomas #290, John #1108, and Thomas P. #3498, the last in the line to be listed in Alpheus Harlan's book. Thomas P. was in the Texas Hill country in the 1850s, buying and selling horses. He married Mary Dallas Williams in March 1869, but died five months later. A son, Thomas P. II, was born after his death, allowing the continuation of this line of the family.
Tom IV and Annita have a son, Thomas P. Harlan V, who is also a science fiction writer with four novels published and another due out in April.
Mark "The Red" Harlan—Internet Poker Expert
(George #3, James #11, John #44, Isaac #207, Isaac #797, John #2720, Samuel Lingo, J. Fount, Delly Lee, John Lee Harlan)
Many are familiar with the series of "Dummies" manuals—books that serve as texts for those unfamiliar with various subjects.
The recently released book, Winning at Internet Poker For Dummies (Wiley Publishing, ISBN 0764578332), is co-authored by Mark "The Red" Harlan of Santa Clara, Calif. It provides guidance for playing basic online poker games, setting up accounts, securing funds, devising winning strategies and participating in tournaments. It's written for people who are generally familiar with poker, but not as comfortable with the nuances of online play. Mark is also one of the co-founders of CyberArts Licensing, LLC, a software company that is producing a new poker site: www.gamesgrid.com.
Mark's bio is extensive. He is featured on the Harlan Web site under "Stories" which covered the 1998 GTE Big Ride Across America, a group bicycle ride from Seattle, Wash. to Washington D.C. which benefited the America Lung Association. He selected an "honorary buddy" for the undertaking—Joe Loft of Clarence, Mo.—who was a childhood friend of Mark's father and was suffering from lung disease.
Mark has spent 20 years in the Silicon Valley, working on various projects including Apple's Macintosh Computer, the Sony MagicLink, the Motorola Envoy, early versions of the Netscape Navigator Web Browser and the T-Mobile Sidekick.
Funnily enough, his biggest claim to fame is all but unknown to the public. One day over lunch, his friend Pierre Omidyar asked Mark if he had an idea for how bidding might work in online auctions. As a child, Mark often went to police bicycle auctions, so the task was familiar and intriguing. He diagrammed the entire bidding process on the back of a place mat for Pierre, making special emphasis of the "proxy" technique (i.e. being able to bid while not being present). Pierre took the design, coding it exactly for use in a product called "Action Web." The software matured, was renamed, and yet this exact bidding system is still being used by millions of people every day, now under the name of "eBay."
If you want to learn how to win at Texas Hold 'Em and Omaha on the Internet, get a copy of Winning at Internet Poker For Dummies. If you want to actually play, give your cousin's site a try: http://www.gamesgrid.com!
James D. Harlan, Geographer with Lewis & Clark Link
A Missouri native, James D. Harlan, has compiled the most accurate record to date of Lewis & Clark's trek across Missouri. Jim is assistant program director at the University of Missouri's Geographic Resources Center in Columbia, Mo. He spent over six years developing his data collection and mapmaking methods.
By combining information from the explorers' journals with early U.S. General Land Office surveyor field notes, he added land-cover information obtained from satellite imagery and aerial photography. All the findings were put into a geographic information system database, just in time for various 200th anniversary celebrations of the Lewis & Clark Expedition, planned from 2003 to 2006. The famous journey began in 1803 and lasted 28 months, covering 8,000 miles of uncharted Western lands.
Jim is from Moberly, Mo. He was featured in the April 2002 issue of National Geographic.
Dorothy Wear of Washougal, WA, a professional researcher, came across this article in the August 16, 1914, Portland Oregon Journal:
"Otis Harlan Simply Couldn't Stay Away"
Roly-Poly Comedian Has signed Up to Play Fat Man in "Apartment 12-K"
New York, Aug. 15 (1914)
Otis Harlan—fat, roly-poly, laughable Otis couldn't stay away from Broadway. Last spring he solemnly (as solemnly as Otis could) announced that he and Mrs. Harlan had retired for good and all. They bought a motion picture and dance palace over in Jersey where they said they would spend the remainder of their days taking in money via the ten-twent-thirt route. A lot of folks sneered and said "pooh-pooh; tut-tut," and others things. But Otis and Mrs. Otis said it didn't matter what folks thought. They were through and they were glad they were through. There isn't a doubt in the world that both were serious and that they both were certain that they never would return to face an audience. The chances are ten to one that when Otis Harlan finally put his name to a contract to play the fat man in "Apartment 12-K" and realized what he had done, he was the most surprised man in the theatrical world. Otis Harlan should be the life of the farce as the fat, somewhat inebriated gentleman who stumbles by mistake into the wrong apartment.
[Editor's note: On page 829 in Alpheus Harlan's book, there is an Otis Harlan listed, who descended from William S. (#4676), Ezekiel Jefferson (#1693), Ezekiel (#470), George (#116), William (#22), Ezekiel (#5), George (#3)]
#9495. Otis (actor, Presbyterian), b. 12, 29, 1864; m. at Camden, N. J., 11, 4, 1902, Nellie Hallett (Methodist), b. at Philadelphia, 1, 27, 1882; a dau. of Charles G. Hallett and Adelaide Gould, the former b. in Massachusetts and the latter in Canada. Issue: (i) Marion Louise, b. at West End, N. J., 6, 8, 1904. At the time of marriage Otis Harlan and Nellie Hallett resided at Vineland, N. J. Residence, 1912, New York City.
There is a photo of Otis Harlan at the Silent Ladies & Gents web site.[Editor's note: We are looking for a photo of Otis and his wife. If you can obtain one, please contact Ruth Lamb at: Harlamb@aol.com ]
Kenneth Harlan (1895-1967),
Actor and Nephew of Actor/Comedian Otis Harlan
Kenneth D. Harlan began his career as a handsome stage actor in the New York area during the early 1900s. He moved to Hollywood in 1916 where he began acting in silent movies. Before long, the handsome leading man moved on to sound movies, working until he retired in 1943. He was skilled at drama and comedy, and he made several western movies. In 1966, a year before he died, he played bit parts in television movies.
Kenneth was born in Boston, Mass., and attended St. Francis College and Fordham University in New York. He was married seven times, including a marriage to silent screen star Marie Prevost.
Kenneth's uncle, Otis Harlan, was an actor and comedian (go to the link "Stories" - Otis Harlan, Comedian of the Past). To learn more about Kenneth and view the long list of movies in which he performed, go to: www.goldensilents.com/stars/kennethharlan.html where you'll also see photos of the handsome actor.
Jeanne Harlan-Marriot
Award Winning Artist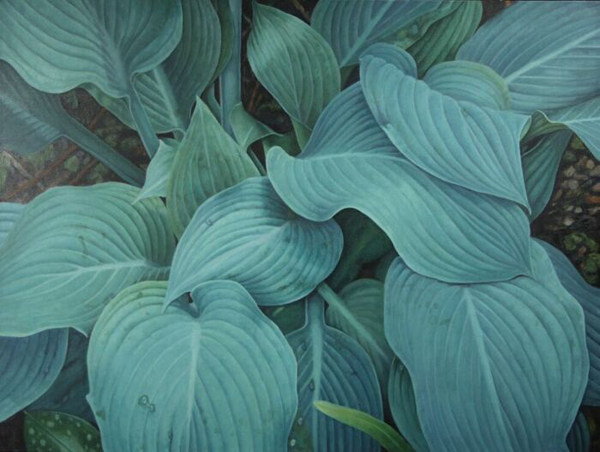 Jeanne finds oil painting to be an extension of her mind and has devoted much time to learning the science behind the medium. She uses nature in many of her paintings, creating large "portraits" of small landscapes, as well as painting people portraits and abstract subjects.
As a child, growing up near Detroit, Michigan, Jeanne was encouraged in her artistic endeavors by her parents and their artist friends, and she benefited from many visits to Cranbrook Art Academy. She is mostly self-taught though she took some formal art classes at a Boston school and Wayne State University. She had several one-woman art shows in the early 1980s. After an interval that included marriage and the birth of a son, she returned to her love of painting and has produced stunning closeup images found in gardens and forests. Her work combines both realism and impressionism which Jeanne calls "Sharp Focus Impressionism."
Recently she won honorable mention in oil painting for the Best of Michigan Artists and Artisans contest and has received a number of awards for her floral paintings. Professionally she uses the name "Harlan."
Visit Jeanne's attractive Web site at www.intimateforest.com for more information and to view samples of her work.
Smith Ballew, Musician and Actor
Descendant of #709 MARY HARLAN and spouse, SAMUEL L. SMITH
Son #2381-b - AARON STUART SMITH & Lucinda Willis,
Son #2381-b7 - VIRGIL S. SMITH & Margaret Yarbrough,
Daughter #2381-b71 - MAY ELIZABETH SMITH & William Young Ballew,
Son #2381-b715 - SMITH BALLEW; spouse Justine Emma Vera,
their Daughter #2381-b7151 - JUSTINE BALLEW; spouse Virgil Mercer
Smith Ballew was born on January 21, 1902, in Palestine Texas. He grew to be 6 foot 5 inches tall, was handsome, and played tackle for the Sherman High School Football Team. In 1920 he attended Austin College in Sherman for a year, and then transferred to the University of Texas at Austin, where he took up the banjo and guitar and formed his own 10-piece band. He first was inspired by his brother, who studied the mandolin, which became Smith's first instrument. Smith's father wanted him to go into business, but Smith Ballew liked music and the pleasure he could give to people through danceable tunes, and popular music and acting won out.
He progressed in his chosen musical career from the University of Texas to the glitter of New York nightclubs and broadcasts over the National broadcasting Company's radio network. From 1925 to 1935, Smith associated with Henry Richman and Rudy Vallee and toured the country, playing at colleges and universities as one of the first of the "Big Bands." He knew and worked with some of the great musicians at the dawn of the big band era, including Glenn Miller, Ray McKinley, Ben Pollack, and Ted Weems. Miller and McKinley were once members of the Smith Ballew orchestra.
When the routine of one-night stands became unbearable, Smith Ballew completed a last engagement at the Forest Club in New Orleans and lastly in the Blue Room of the Roosevelt Hotel in New Orleans, and sent his bandsmen back to New York while he, himself, headed for Hollywood. Recommended to Adolph Zuker in Hollywood by Marguerite Clark (a motion picture star in those days), Smith Ballew began his movie career-working for Paramount, RKO Studios, Metro Goldwyn Mayer, and 20th Century Fox. He starred in such films as "Racing Lady," "Palm Springs," and the westerns, "Hawaiian Buckeroo," "Roll Along Cowboy," "Western Gold," and "Rawhide." He starred or had top roles in 20 films, the last being "The Red Badge of Courage", Stephen Crane's novel of the Civil War which starred Texas' Audie Murphy (the most decorated soldier of the United States during World War II). His other motion pictures are history now, but they included such luminaries as Frances Langford, Sir Guy Standing, Spring Byington, David Niven, and Lou Gehrig. Smith described Lou Gehrig as a "marvelous physical specimen" but after acting in "Rawhide," Gehrig went back to the Yankees and baseball.
Ballew, described as "a handsome leading man with the mellow voice," also headlined a coast to coast radio show, "The Shell Chateau," which was followed by another radio hit of those days, starring Al Jolson.
A friendship with Howard Hughes resulted in Smith Ballew's being offered a job at Hughes Aircraft, on the strength of his having worked in the purchasing department of Northrop Aviation during World War II. Smith Ballew says of his "new" career away from the cameras: "I went to work for Howard as a Purchasing Agent, and when the company got into missile production, I was moved to Tucson, where I became Supervisor of Purchasing. After a while in Arizona, a friend of mine at Consolidated Aircraft in Fort Worth, Texas, offered me a job in the purchasing department of what is now (1988) General Dynamics, and I moved into program control there. We were working on building a nuclear bomber, but the difficulties of controlling the fantastic temperatures generated by nuclear fission proved too much and eventually President Eisenhower canceled the contract. My last job at General Dynamics was as Administrator and Program Control of the F-111 plane, before I retired in January 1967."
Dr. W. C. Nunn, emeritus professor of history at Texas Christian University in Forth Worth, wrote a biography of Smith Ballew under a grant by the Hillcrest Foundation. In chatting with a reporter about Ballew, he stated: "I thought he'd tell you about how he did all the roping and horse riding tricks for Randolph Scott." Answered Smith Ballew, "That wasn't unusual to me, I grew up riding horses."
In 1924 Smith married Justine Vera, with whom he had a daughter, also named Justine. His wife died in 1960, and he later married Mary Ruth Clark.
The legend which became Smith Ballew resided in his Southwest Side townhouse in Fort Worth after his retirement, and until his death in 1984, among his mementos and recordings made for Brunswick, Victor, and Columbia, and amid the hundreds of still photos of himself with show business luminaries, including the late Ted Husing, with whom Ballew made several motion picture short subjects. A close companion was his brother, William Virgil Ballew, who lived in Dallas and was a former Vice-President of Dr. Pepper.
submitted by Esther Harlan Wells